Celebrating A New Spring Season With Phenomenal Women
As Women's History Month comes to a close, I want to take the time to celebrate a few phenomenal women I know. Last Saturday, I brought a group of women together for a spring breakfast party, which I hope will become an annual gathering. The energy was simply amazing. I had the opportunity to photograph almost all the women in attendance and I'm so happy to share their portraits with you. All of these women are beautiful, unique and more importantly, they are using their wonderful gifts to uplift their communities. Read more about them below.
By the way, I made this dress! I have a tiny obsession with Kaftans. They may not be the most adventurous fashion garment (and you know I love a good over-the-top look), but they are so easy to make, and frankly, the most comfortable thing to wear. I added some tulle to the sleeves for a light and airy touch.
(IG: @valerieeguavoen)
Amber is a filmmaker, curator and art historian working to make art and academic spaces more accessible to marginalized people. She is releasing a zine in June that will serve as an introductory text to museum studies.
(IG/Twitter: @droopla)
Damola is a Nigerian-American portrait photographer based in NC currently exploring the self and who we believe we are outside of the restraints of the world. www.damolaakintunde.com
(IG: @damolaakintunde)
Durriyyah is a criminal justice attorney. She defends people at some of the lowest points in their lives and helps them to regain dignity as they navigate the criminal justice system.
(IG: @adifferentdee)
Erica is a death penalty litigation attorney. She represents people on death row and volunteers with Restorative Justice Durham, a diversionary program working to keep people out of jail and prison.
(IG: @e_webbington)
Kiara is a mother and a creative. She is currently developing a lifestyle and motherhood blog, a platform that will showcase her unique aesthetic and provide tips and tricks for navigating motherhood as a millennial.
(IG: @kiararuth)
Nicole is both a registered nurse and nurse educator for Duke University Health System. She is passionate about closing gaps in Women's Health and currently studying avenues to improve outcomes for African American women and newborns. She is also hoping to become one of the few women of color in her area serving as lactation consultants to new moms!
(IG: @truebenevolence)
Simone is a lawyer and natural hair enthusiast. She is also a co-founder of Black Brew Movement, a platform that seeks to diversify the craft beer industry.
(IG: @nappysim)
See you next year!
Checkout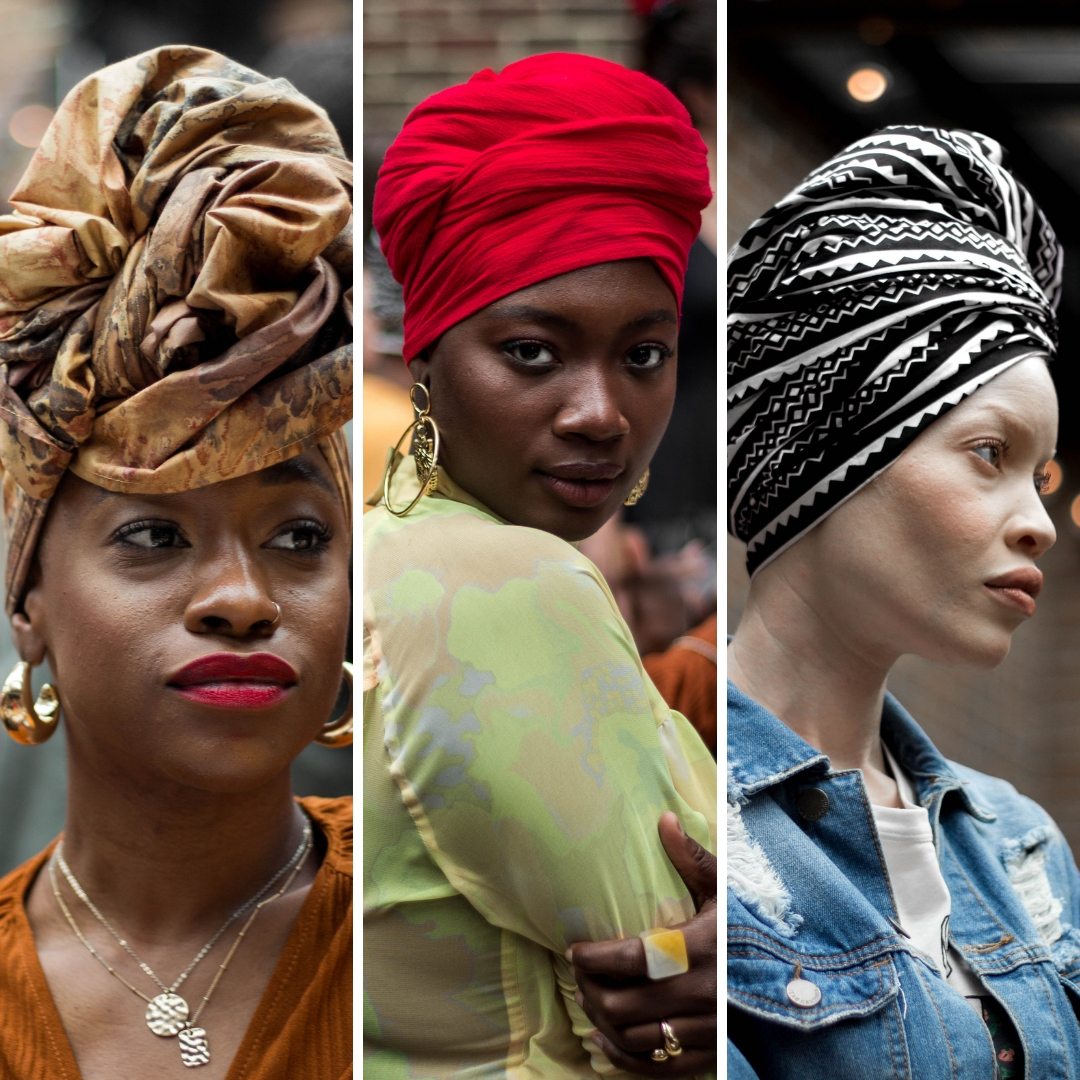 The Sisterhood Of The FANM DJANM Headwraps
Photographed by Valerie Eguavoen